News :: Source of light, Work of the Master Giuseppe Penone


The sculpture "Source of light" consists of three bronze trees that support a stainless steel tree, divided into twelve sections, which are hollow inside, and which appear to be suspended in the air,
The interior of each section is illuminated with led lights, and is covered with 24 carat gold leaf, which reflects the light.
The twelve sections of the stainless steel trunks are connected to the bronze trees by sixty-four branches.
It took about 300 bronze castings to cast all of the parts making up the sculpture, which measure
93 feet high, by 25 feet wide, by 20 feet deep, total weight 33,510 pounds.
It is the greatest Work that Master Penone has ever realized.
For the shipment to the King Abdulaziz Center for World Culture (ITHRA), Dhahran, Saudi Arabia, the sculpture was dismantled into three main sections, which were assembled on site under the supervision of our technicians.
Photos of Andrea Pasquali (Ditta Danae Project)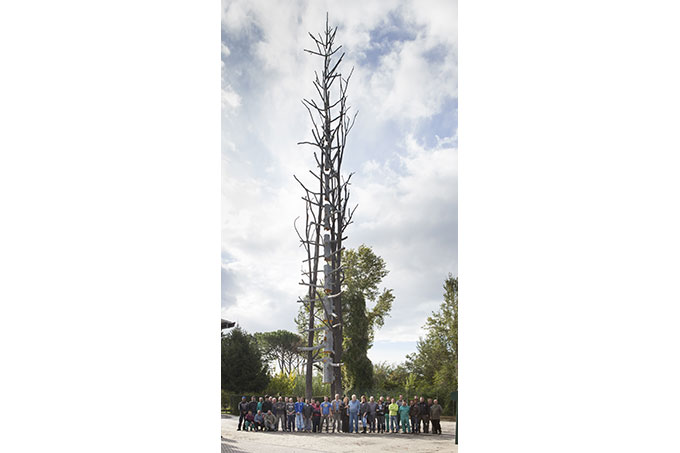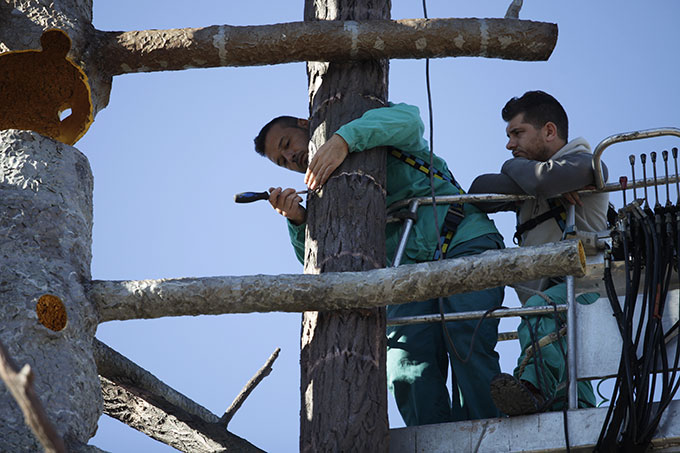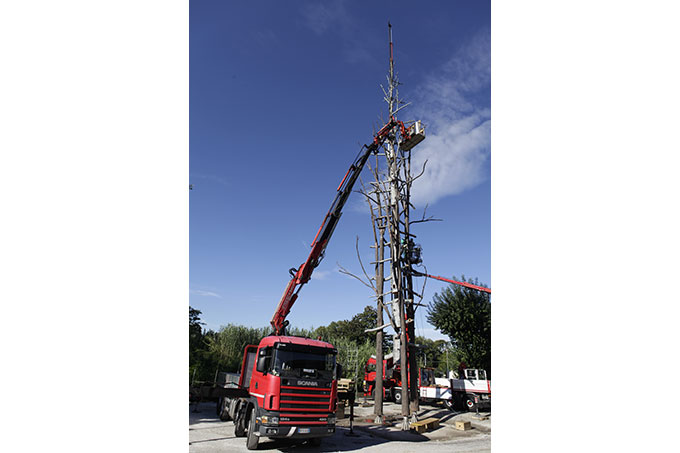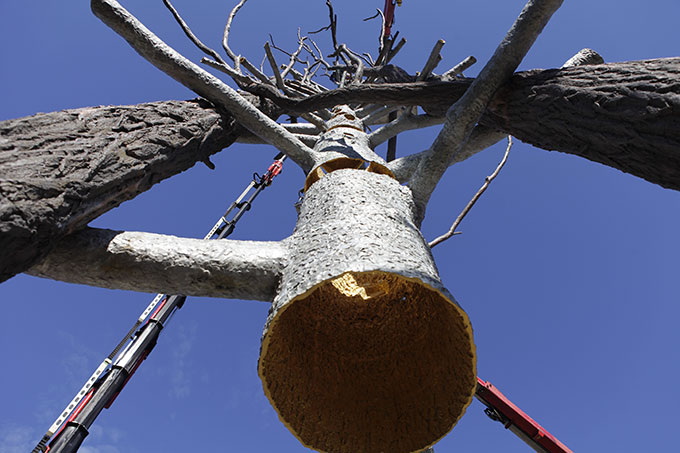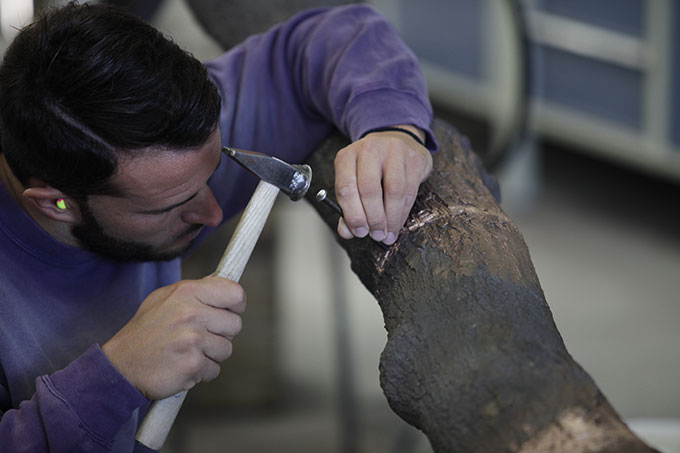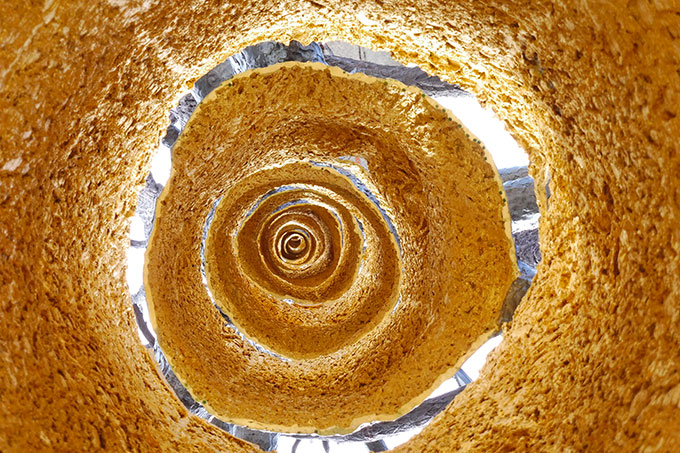 Source of Light (more photos)