About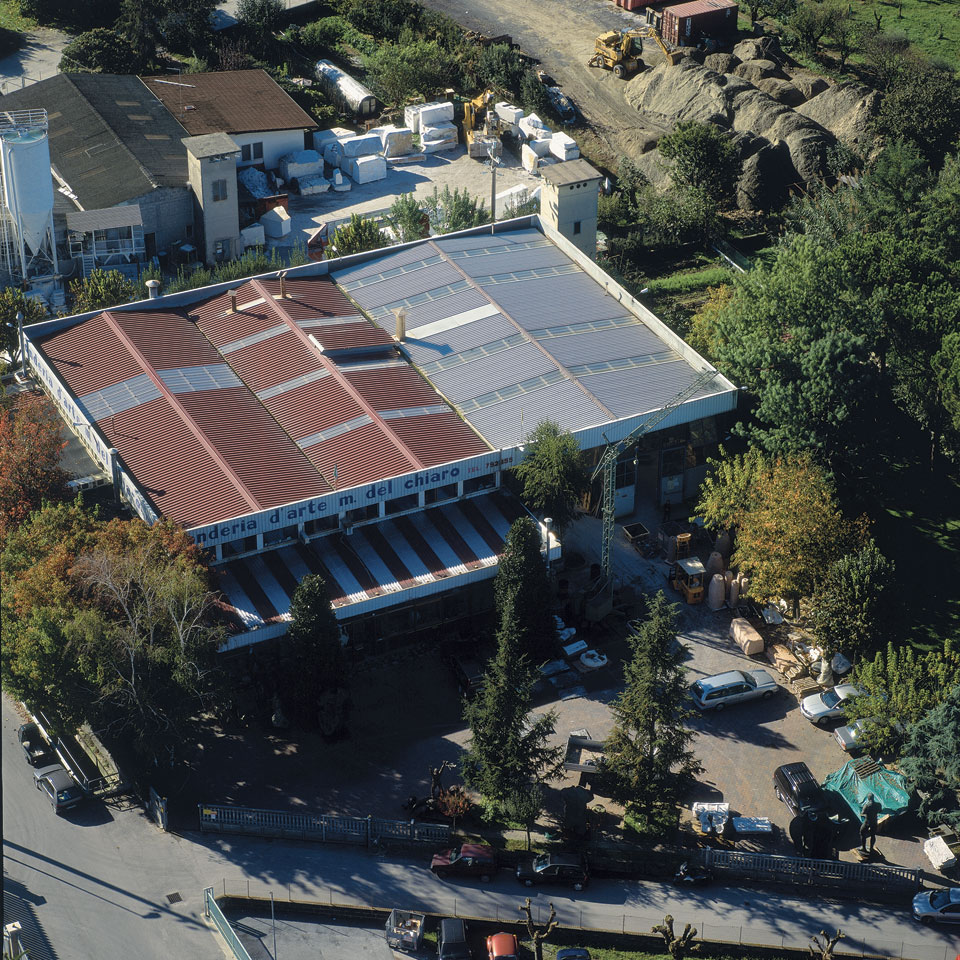 The Foundry in 1985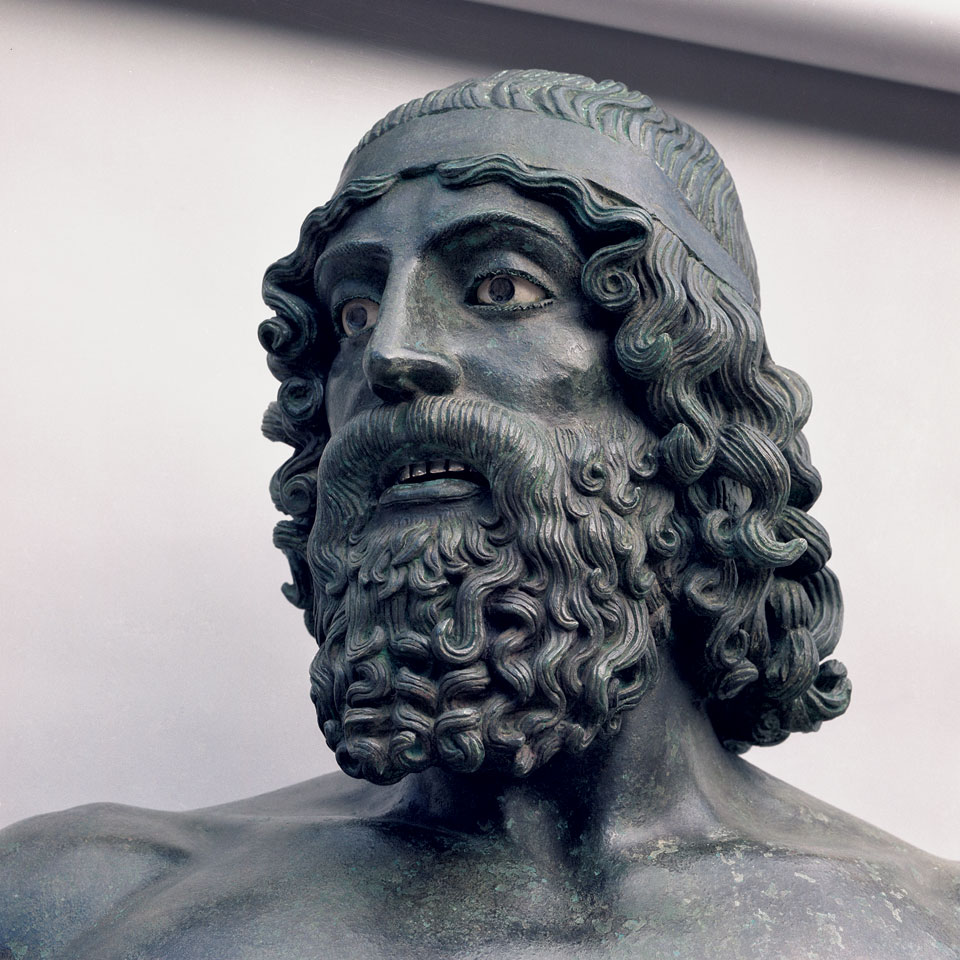 Replica of the Riace bronzes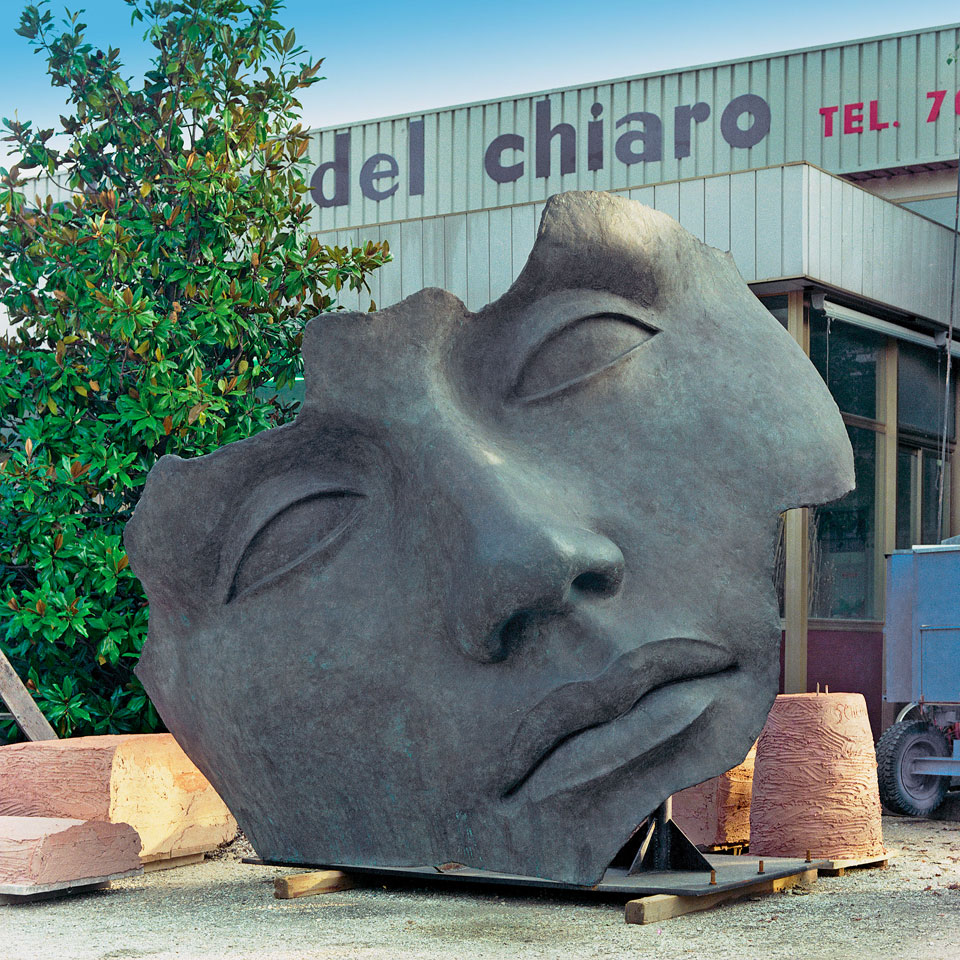 Igor Mitoraj, "Thsuki no Hikari", patinated bronze, approx. 315x330x218 cm on base / iron plate 210x170x2.5 cm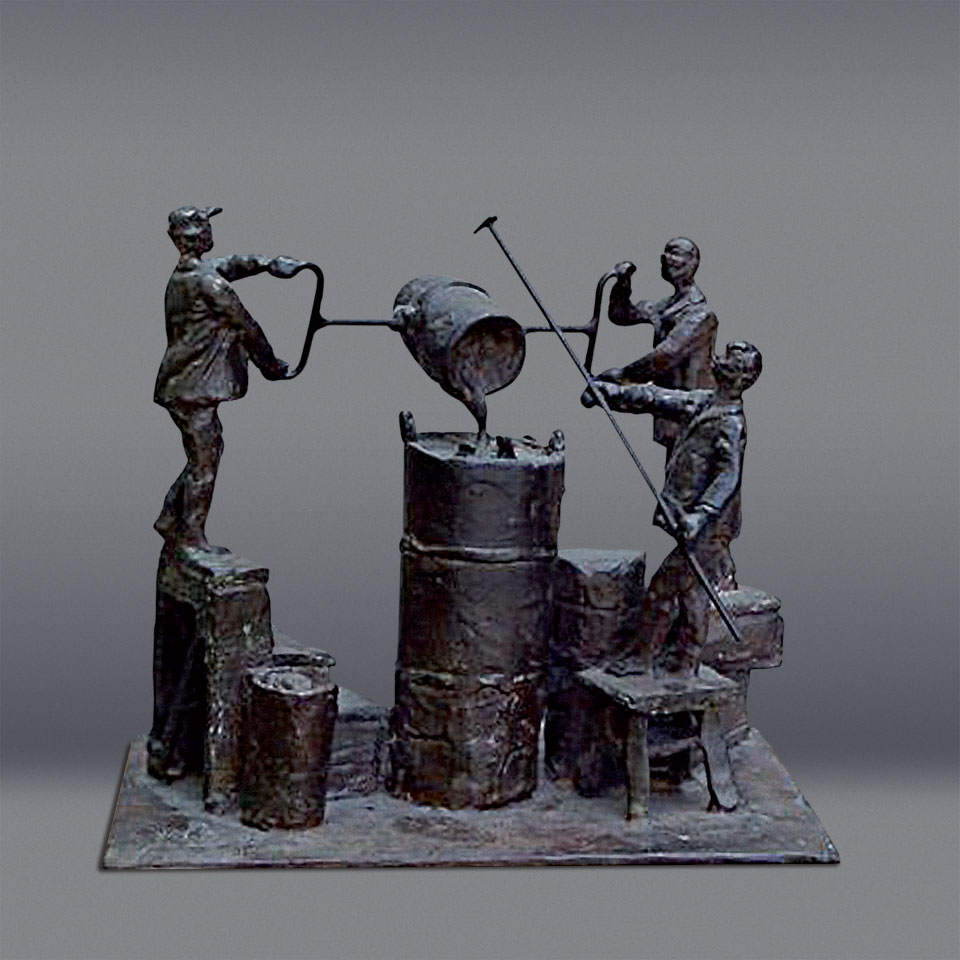 Bruno Lucchesi, "The casting", bronze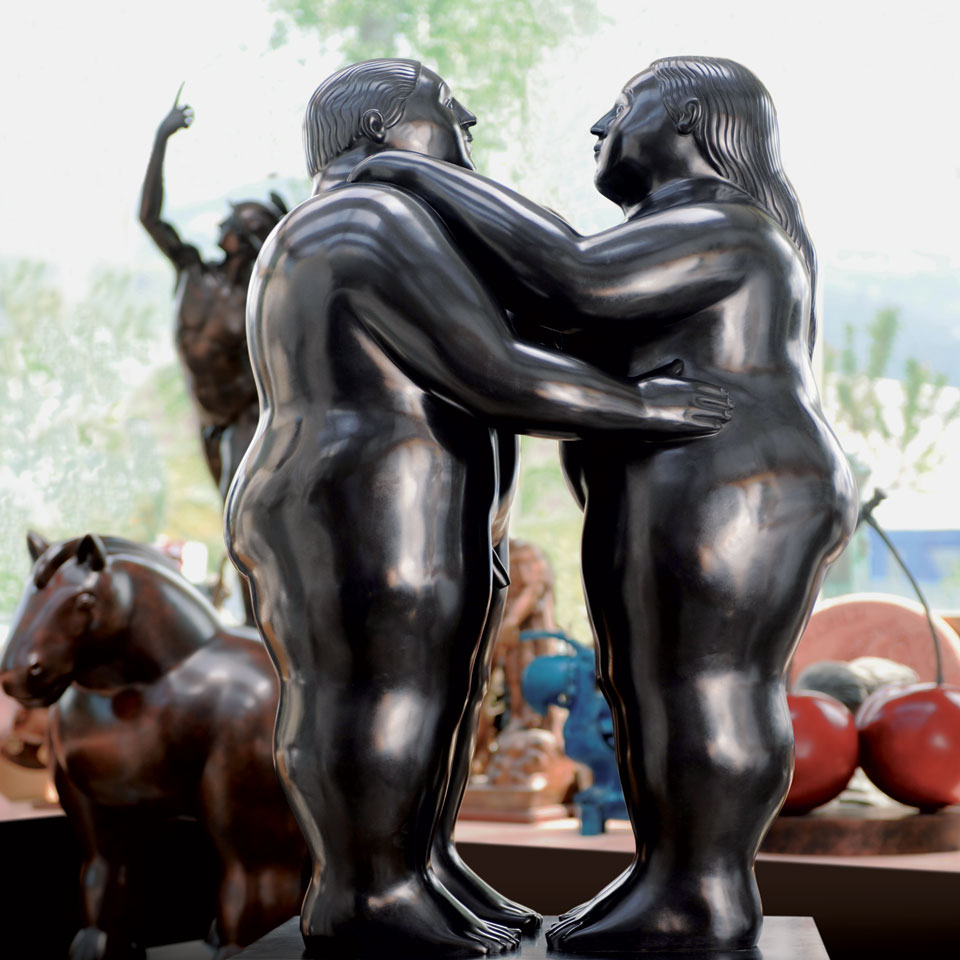 Fernando Botero, "Dancers", patinated bronze, 110x85x30 cm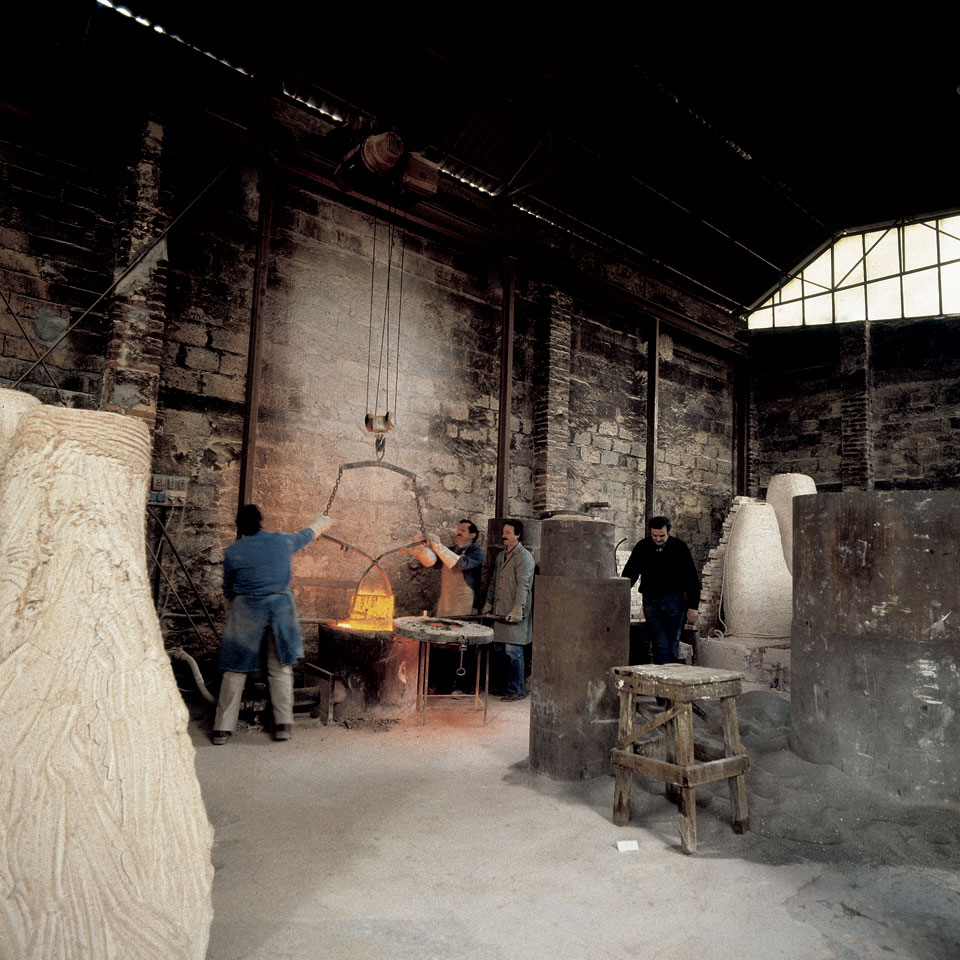 Casting at the Fonderia Del Chiaro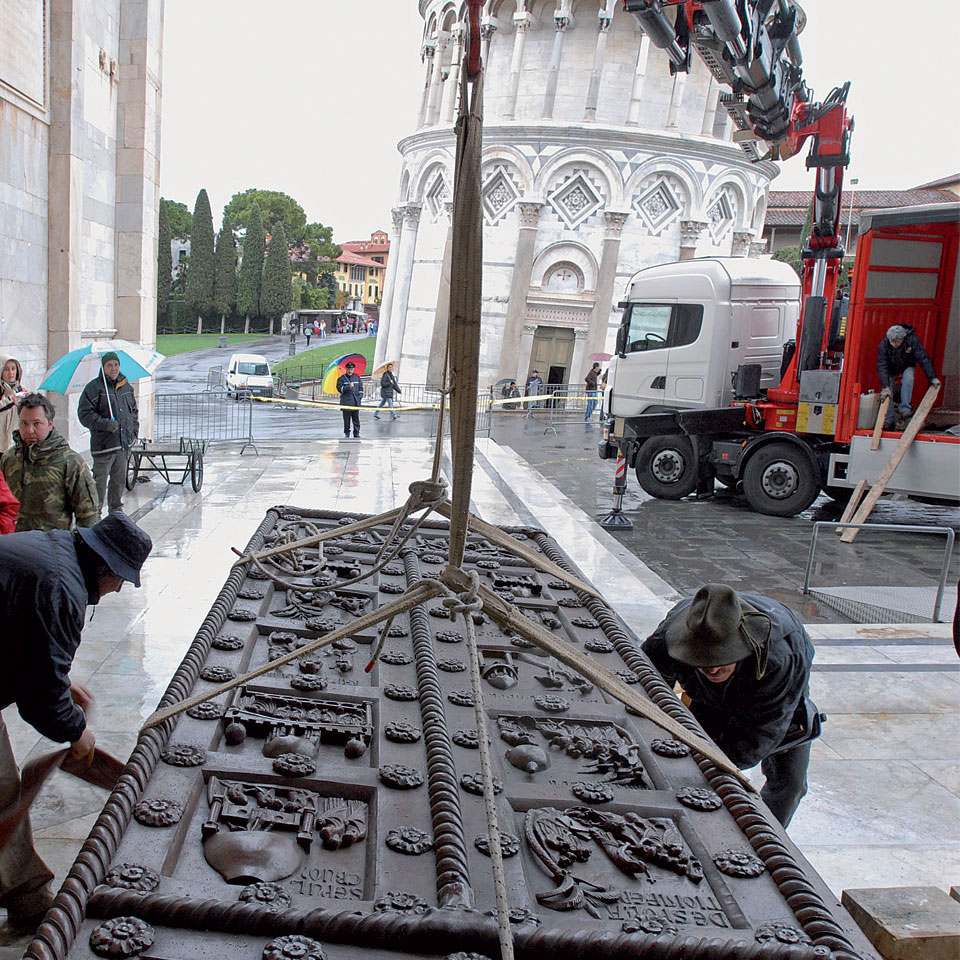 Replica of the bronze door of the Cathedral of Pisa, Bonanno Pisano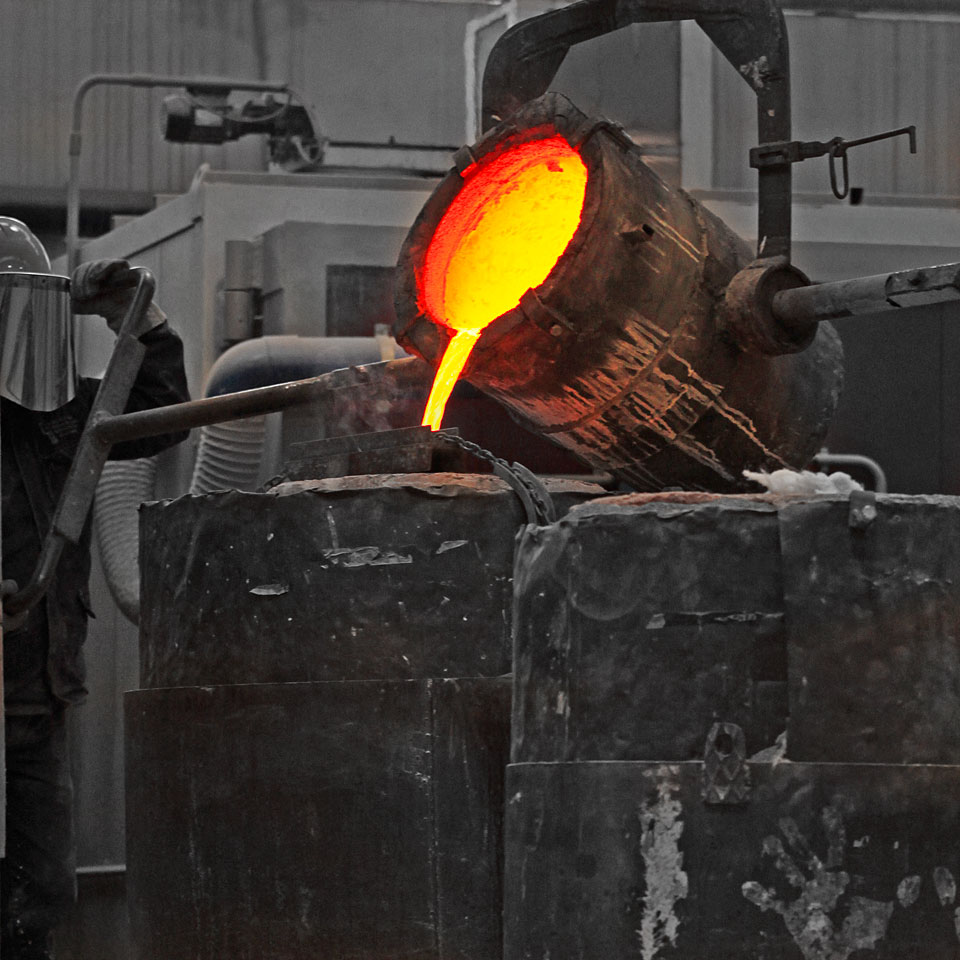 Casting today
1949

Massimo Del Chiaro starts working in the Lera Foundry and gains experience with the lost wax technique

1985

Inauguration of the new headquarters of the Fonderia d'Arte Massimo Del Chiaro Art in Via delle Iare

2021

Today the three sons of Massimo Del Chiaro carry on the foundry with internationally renowned artists
"Versilia", is a name that has always been synonymous with fine beaches on the Tirreno sea and majestic mountains. A territory famous for stupendous landscapes as wall as for the quarrying of marble, it has attracted artist of international fame from all over the world.
It is here, in the town of Pietrasanta, famous as a center for the artistic working of marble and bronze, that the prestigious Massimo Del Chiaro Foundry of Art is located.
As a result of the long experience and proven worth of Massimo Del Chiaro using the ancient method of "lost wax", (the only method of production he endorses, a process which he has successfully employed since 1948), he has earned a reputation internationally for his thoroughness and for the highest quality of works of art. With the increase in production and the need for more employees Massimo Del Chiaro expanded his foundry beginning in 1985 and the new space in Via Delle Iare was constructed to satisfy all requirements that the artists might need.
Planned according to the most modern utilization of space the Foundry occupying an area of 7.000 square meters, was subdivided into spacious and well equipped studios and workshops, at the disposal, gratis, of the sculptors, with all the necessary assistance. An area was set aside to create a pleasant park for relaxing or to photograph the sculpture already patinated, and also there is a large open area with a 12 metres crane for assembling works of colossal dimensions.
In this Foundry are realized bronze sculptures of any subject and size, directly from models furnished by clients, or statues from an idea that the artists may present with a drawing or a photograph.
As well as the execution of bronze statues on commission, in the last years the foundry has diversified it's activities to include the production and selling of perfect reproductions in bronze and plaster of classical statues of the masters of the past, also works of Sacred and Funeral Art, medals and plates in bronze not in series but personalized according to the request of clients.
The sculptures created by artists, that may be small, can be enlarged to any requested size by our experts craftsmen. Because of the large studio space, enlargements of statues in clay up to 6 meters high can be made in only one piece, with all the practical advantages that this provides for the artist. Retouching can be done in the quiet privacy of the enlargement workshop. In our foundry we employ thirty craftsmen who have collaborated for many years with artists from all over the world.