Awards
Apart from nurturing a close bond with the vast world of international art, the Foundry has always maintained a close bond with its 'homeland': for example, this can be shown by the realization of numerous Awards made for local events; and particularly, Del Chiaro has had a constant working relationship with various Institutions in Versilia. The oldest tie is with Viareggio's Puccini Festival, going back as far as 1980, and consists of the reproduction on a reduced scale of Paolo Troubetzkoy's portrait of Giacomo Puccini, made from a copy sent by the Festival's administration. In 1998, a new relationship began with Viareggio's Carnival Foundation for the reproduction of Uberto Bonetti's 'Burlamacco', based on a copy supplied by the Foundation.
In 2000, in Pietrasanta, the Barsanti and Matteucci Award was set up by the Viareggio-Versilia Rotary Club, presided over by Vittorio Pasquini. For the first four editions, this Award was represented by a smaller version of the original of Padre Eugenio Barsanti's portrait, by Leone Tommasi and actually realized by his son, Marcello. In 2003, on the 150th anniversary of the invention of the internal combustion engine, as an exception to the rule, two Awards were presented, both in gilded bronze: the Portrait of Tommasi, gilded in a galvanic bath, and Carlo Cacciatori's sculpture with gilded 24K pure gold-leaf; this latter bronze sculpture took the place of Tommasi's Portrait in the following two editions and was the Award given up until 2006 when a competition was organized for the students of the local art school, the 'Istituto d'Arte Stagio Stagi'. The awarding jury, made up of Vittorio Pasquini for the Rotary Club,Vinicio Rovai (President) and Mario Cacciatori for the Stagi School, Roberto Del Chiaro, Richard Brixel and Carolina Van Der Merwe for the Foundry, named Virginia Lari as the winner.
In 2001, once again thanks to the Viareggio-Versilia Rotary Club, the Artiglio Prize, presided over by Francesco Sodini, was founded in Viareggio, consisting of two awards. The two bas-reliefs were made in the Foundry: one reproduced the deep-sea diver's diving suit, the Artiglio's symbol, and the other was the ship, the 'Artiglio'.
As is well known, all the Awards have been given to internationally famous celebrities.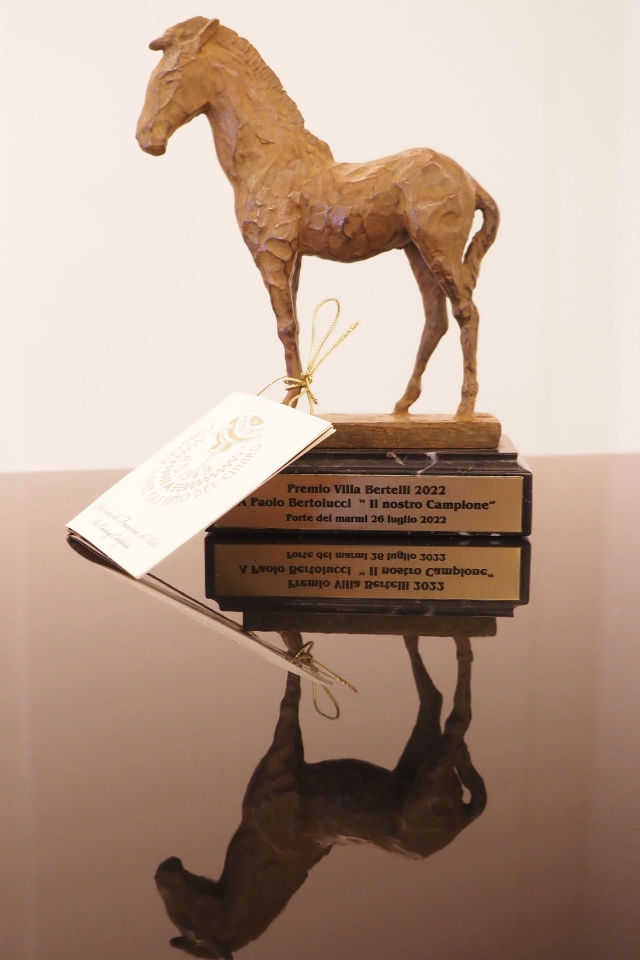 Award Villa Bertelli 2022
Bronze artwork for the Premio Villa Bertelli - 2022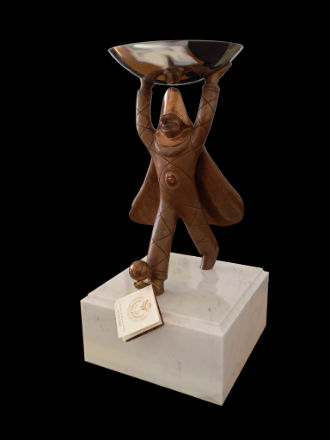 Award Viareggio Cup 2022
Bronze artwork for the Torneo Viareggio Cup - 2022
Premio Mercurio d'Argento
Opera in bronzo e argento per il Festival del Cinema di Venezia - 2020 (foto di Alessio Bazzichi)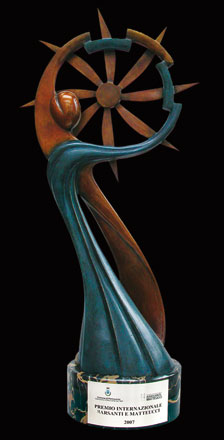 International Award Barsanti and Matteucci
Virginia Lari: third version of the 'International Award Barsanti and Matteucci'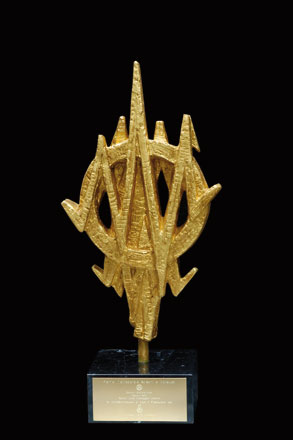 International Award Barsanti and Matteucci
Second version of the 'International Award Barsanti and Matteucci'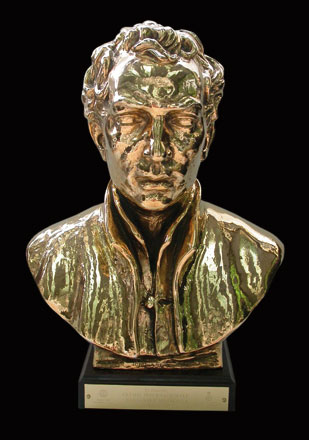 International Award Barsanti and Matteucci
(work by Leone Tommasi reduced by his son Marcello), for the 150° Anniversary of the invention of the internal combustion engine, awarded to NASA in 2003, bronze gold-plated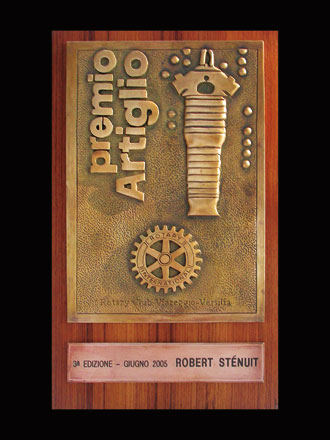 Artiglio Award
Made for the Viareggio's Artiglio Europe Foundation (Lucca), cm. 23x15 ca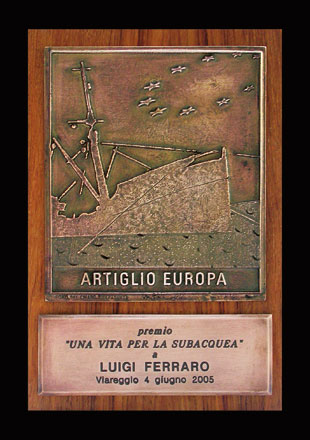 Artiglio International Award
Made for the Viareggio's Artiglio Europe Foundation (Lucca), cm. 20x15 ca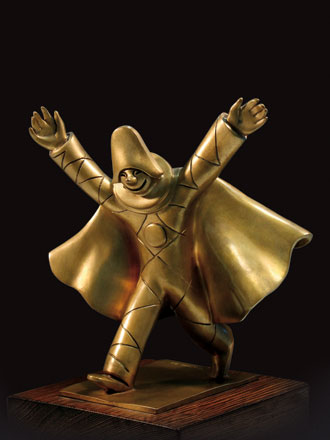 Burlamacco Award
Made for the Viareggio's Carnival Foundation (Lucca), h cm. 17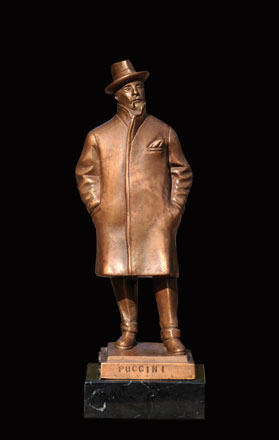 Puccini Award
Made for the Puccini Festival Foundation Torre del Lago (Lucca), h cm. 25