News :: The works of art of the Del Chiaro Foundry for the Viareggio Cup 2022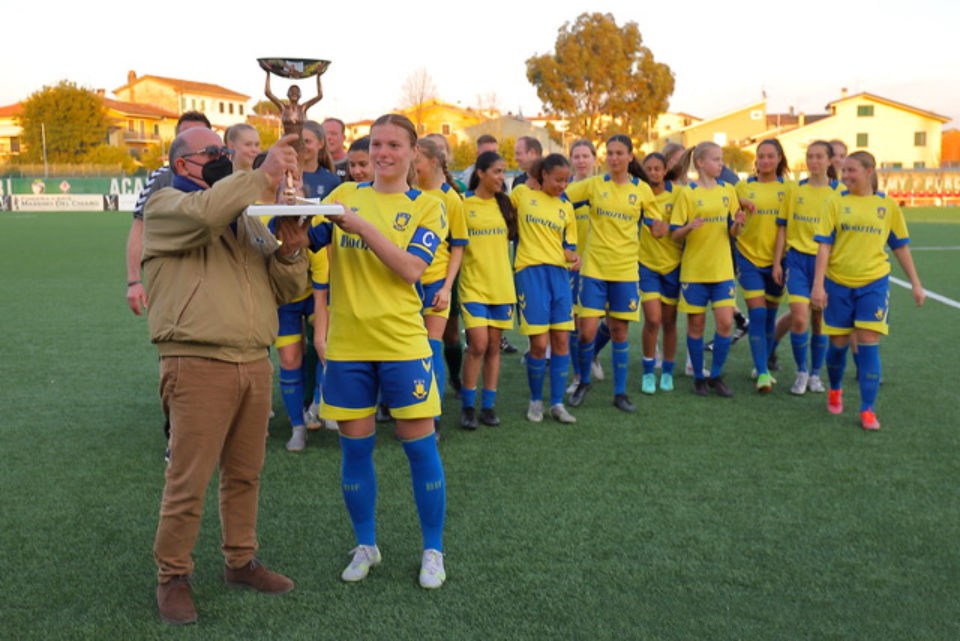 Also this year the Massimo Del Chiaro Art Foundry of Pietrasanta collaborated with the Viareggio Cup, an international youth football tournament that has been held since 1949, for the realization of the prizes. Specifically, first place male and female. The cup for the men's tournament, won by Sassuolo, depicts Burlamacco, the symbolic mask of the Viareggino Carnival, is a real work of art: bronze casting made with the ancient technique of "lost wax" and finished by hand with marble base.
For the women's tournament, won by Brondby, the cup, made with the same technique, depicts Ondina, a symbol of the summer to be spent on the beaches of Versilia.